If you have done any research into supplements to help improve your overall wellness, you have likely come across Thrive products. If you are like me when I first started looking into wellness supplements, you aren't sure what to make of it all.
Thrive DFT, short for Derma Fusion Technology, is a vital part of the 3-step Thrive experience. Applied to the skin, it uses advanced technology to deliver nutrients that your regular diet may lack. When combined with Thrive Premium Lifestyle Capsules and Thrive Lifestyle Mix, it creates a comprehensive wellness approach. The Thrive DFT, often mistakenly referred to as a Thrive patch, provides sustained energy and mental clarity throughout the day. While results may vary, my personal experience with the Thrive DFT has been beyond what I expected or hoped for, with a notable increase in energy and focus.
Some of the benefits associated with Thrive DFT include:
●      Sustained energy. Thrive DFT provides a steady release of nutrients throughout the day, offering sustained energy levels without the crash often associated with other energy-boosting products.
●      Mental clarity. The blend of ingredients in Thrive DFT supports mental focus and clarity, helping to improve cognitive function and alertness.
●      Nutritional support. It delivers a proprietary blend of vitamins, minerals, plant extracts, and amino acids directly into your bloodstream, providing essential nutrients that support overall well-being.
●      Convenience and ease of use. Simply stick the DFT on a clean, dry area of your body, such as the upper arm, and let it do its job throughout the day.
●      Water-resistance. Thrive DFT is designed to be water-resistant, allowing you to wear it while showering, swimming, or participating in other water-related activities without worrying about it coming off.
●      Skin safety. The Thrive DFT is also designed to be gentle on the skin and minimize the risk of irritation. However, it's advisable to rotate the placement on different areas of the body to prevent potential skin sensitivities.
Difference Between Thrive DFT and a Weight Loss Patch
Although many users online refer to it as a Thrive patch, the Thrive DFT has several key differences that set it apart from weight loss patches. Perhaps most significant is that Thrive DFT is powered by Le-Vel's patented Derma Fusion Technology, a revolutionary wellness solution that leverages cutting-edge science to deliver a synergistic blend of key nutrients directly to the skin. This groundbreaking technology utilizes a unique matrix of micro-encapsulated ingredients carefully designed for gradual release, ensuring a sustained and controlled delivery of essential vitamins, minerals, plant extracts, and amino acids.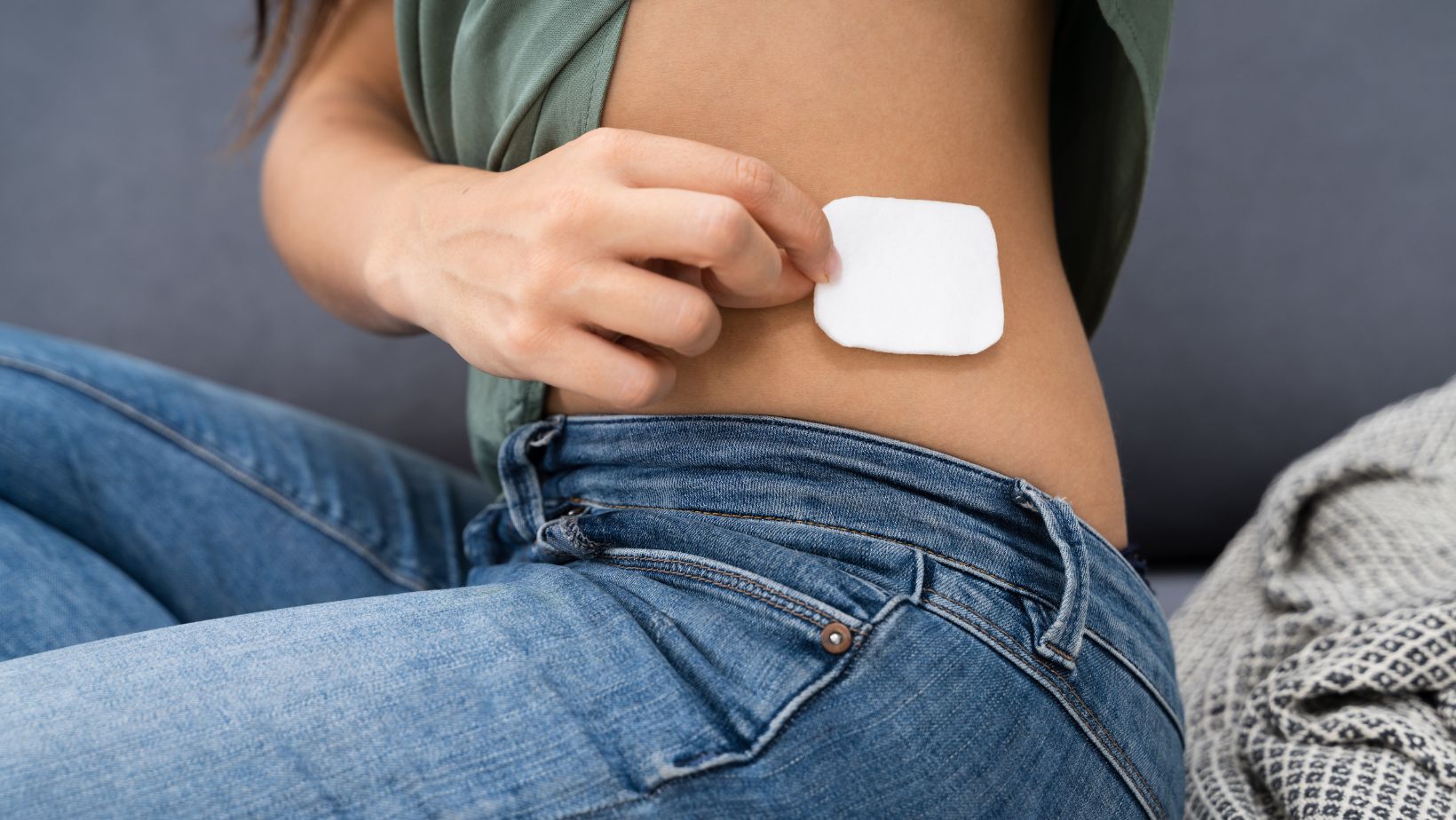 This advanced delivery system maximizes the bioavailability and absorption of these nutrients, unlocking their full potential. The Derma Fusion Technology in Thrive DFT represents a breakthrough in wellness supplementation, offering a convenient, water-resistant, and skin-friendly approach that enhances energy, mental clarity, and overall well-being throughout the day.
A weight loss patch is a type of transdermal patch that is designed to help you lose weight. These patches typically contain a combination of natural or synthetic compounds, such as herbal extracts or appetite suppressants, which are released into the body over time. By adhering the patch to a clean and dry area of the skin, the active ingredients can penetrate through the skin barrier and enter the bloodstream, potentially promoting metabolism, suppressing appetite, or supporting fat-burning processes.
While both Thrive DFT and weight loss patches are applied directly to the skin, there are significant differences between the two. Thrive DFT is part of a comprehensive wellness solution that delivers a blend of essential nutrients using new, patented technology; there are many different benefits aside from weight management, and it does not claim to be a magic pill for shedding pounds. Instead, Thrive DFT is intended to be used as part of the 3-step Thrive experience, which includes exercise and a healthy diet, to assist with weight management, IF that is a goal for you. On the other hand, weight loss patches use different technology and primarily focus on delivering specific ingredients that (if they work) may promote metabolism, appetite suppression, or fat burning.
What's in the Thrive DFT?
Thrive DFT contains a range of active ingredients that contribute to its overall benefits.
●      ForsLean (Coleus forskohlii): This herb is renowned for its potential to support weight management by promoting the breakdown of stored fat and enhancing lean body mass.
●      Green Coffee Bean Extract: Containing chlorogenic acid, green coffee bean extract is believed to regulate blood sugar levels, inhibit fat absorption, and boost metabolism, supporting weight loss efforts.
●      Garcinia Cambogia: Extracted from a tropical fruit, Garcinia cambogia contains hydroxy citric acid (HCA), which may assist in appetite control and inhibit the conversion of carbohydrates into fat.
●      Coenzyme Q10 (CoQ10): As an antioxidant, CoQ10 aids cellular energy production, offering a natural energy boost and promoting overall vitality.
●      Cosmoperine (Tetrahydropiperine): Derived from black pepper, Cosmoperine enhances the absorption and bioavailability of other nutrients, ensuring their maximum efficacy.
●      Satiereal Saffron Extract: Known for its potential to aid in appetite suppression and emotional eating control, Satiereal saffron extract supports weight management.
●      Green Tea Extract: Rich in catechins, green tea extract is associated with boosting metabolism and promoting fat oxidation.
●      5-HTP: This naturally occurring amino acid helps regulate mood, promote relaxation, and reduce cravings.
●      L-Theanine: An amino acid with a calming effect on the mind, L-Theanine supports stress management.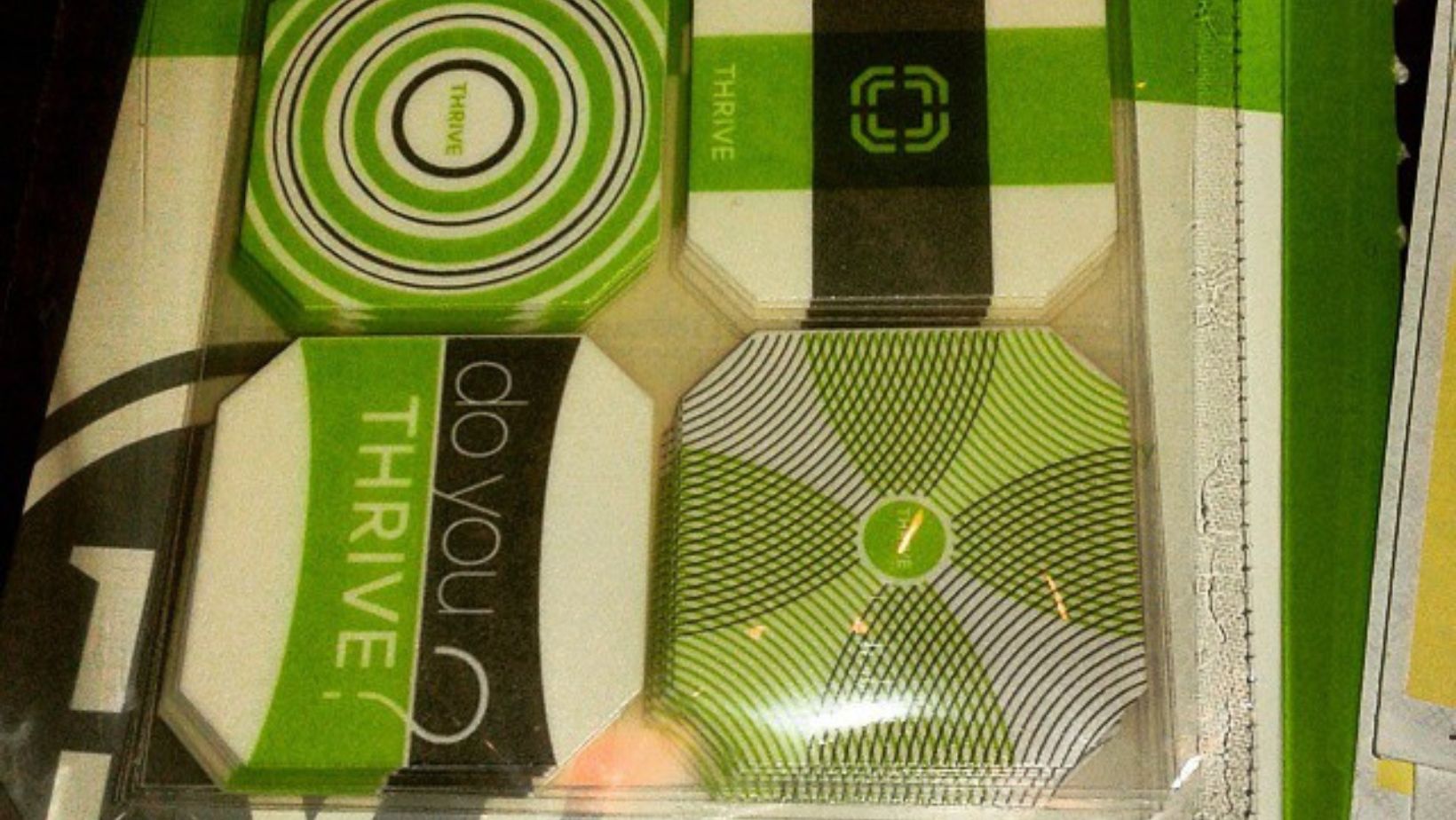 ●      L-Arginine: Playing a role in nitric oxide production, L-Arginine enhances blood flow, supporting cardiovascular health.
●      Quercetin: A flavonoid antioxidant, Quercetin possesses anti-inflammatory properties and potential benefits for immune health.
●      Guarana: Acting as a natural stimulant due to its caffeine content, Guarana provides an energy boost and aids mental alertness.
●      Yerba Mate: This plant extract contains caffeine, antioxidants, and minerals, offering increased energy and potential appetite suppression.
●      Vitamin B12: Essential for energy production, nervous system function, and red blood cell formation, Vitamin B12 supports overall vitality.
Each of these ingredients in the Thrive DFT is carefully selected for their potential to contribute to overall well-being, energy, and weight management support.
Tips for Using Thrive DFT
Thrive DFT is recognized for its potential to assist with weight management; however, it is important to note that it is not intended to work as a standalone solution. While using Thrive DFT, incorporating additional strategies can optimize your weight management efforts. Here are some tips to consider:
●      Increase physical activity. No matter what type of exercise you prefer, engage in regular physical activity in addition to the Thrive Experience. This will support calorie burning and enhance your metabolism.
●      Decrease caloric intake. Reduce portion sizes, limit high-calorie snacks and sugary beverages, and be mindful of your overall caloric intake to establish a calorie deficit. Pay attention to nutrition labels and practice portion control to stay on track.
●      Opt for well-balanced meals. Consume nutrient-rich meals that include a combination of protein, vegetables, and whole grains. Consider adopting a Mediterranean-style diet that emphasizes fruits, vegetables, legumes, lean proteins, and healthy fats. This approach provides essential nutrients for overall health and supports weight management.
●      Stay hydrated. Drink plenty of water throughout the day to support overall health and weight management efforts. Staying properly hydrated not only keeps you refreshed but may also slightly increase calorie expenditure. Aim to maintain adequate hydration levels.
Remember, weight management is a holistic process that involves multiple factors. While Thrive DFT may provide support, it works best when combined with a balanced lifestyle that includes regular exercise, a nutritious diet, and overall healthy habits.
Conclusion
Having tried and experienced the benefits of Thrive DFT, I can confidently say that it surpasses the notion of being a regular patch stuck onto the skin, despite the initial similarities. While both Thrive DFT and weight loss patches are applied to the skin, that's where the similarities end.
Thrive DFT is set apart from being a patch by the innovative approach behind Derma Fusion Technology. This cutting-edge technology enables the delivery of essential nutrients directly through the skin, ensuring their optimal absorption and utilization by the body. The DFT is infused with a precisely formulated blend of ingredients, including ForsLean, Coenzyme Q10, and other essential nutrients specifically selected to support overall well-being and mental clarity throughout the day.
The unique combination of ingredients, along with the advanced delivery system of Thrive DFT, offers a comprehensive approach to wellness that extends beyond the capabilities of traditional patches. It provides a convenient and effective method to incorporate vital nutrients into your daily routine, promoting a balanced and thriving lifestyle.
So, while the concept of a patch may seem familiar, the technology and benefits of Thrive DFT go far beyond what one might expect. It isn't a patch. It's an exciting development that has opened new doors in the realm of wellness and vitality.
Of course, the only way to truly know is to try it yourself. One of the great things about Thrive DFT is that you can apply it in the morning after the other steps and go about the rest of your day without worrying about reapplying. Ready to learn more about the Thrive Experience? Visit Le-Vel's site to see what it's all about.