Can you imagine your sweet, dear grandmother and her best friend Ruth having this conversation when they were young?
"Hey Ruth, I want to make my butt poppin' this year." 
I hear you, girlfriend, I have the same desire. Maybe this Instagram fitness model can help us. If we just follow her, her meal plan and her online workout plan, we can get fit just in time for beach-body season! 
It's a bit difficult to imagine how times have changed. 
Today, we don't have to work much to get what we want. We can probably order it online and get it shipped for free if we are lucky.
If you go back to this little conversation you will see a few keywords that pop: Instagram model, meal, workout plan, beach body season. All of these words are somewhat new to a generation older than the millennial generation, but we as everybody else have to keep up with the trends, today, we will focus on a specific example – a fitness model called: Tammy Hembrow. 
Not only is she incredibly famous on Instagram, but she also has a meal plan and a workout plan, and we had to see what all the fuss was about. 
Let's see who Tammy Hembrow is and what she has to say.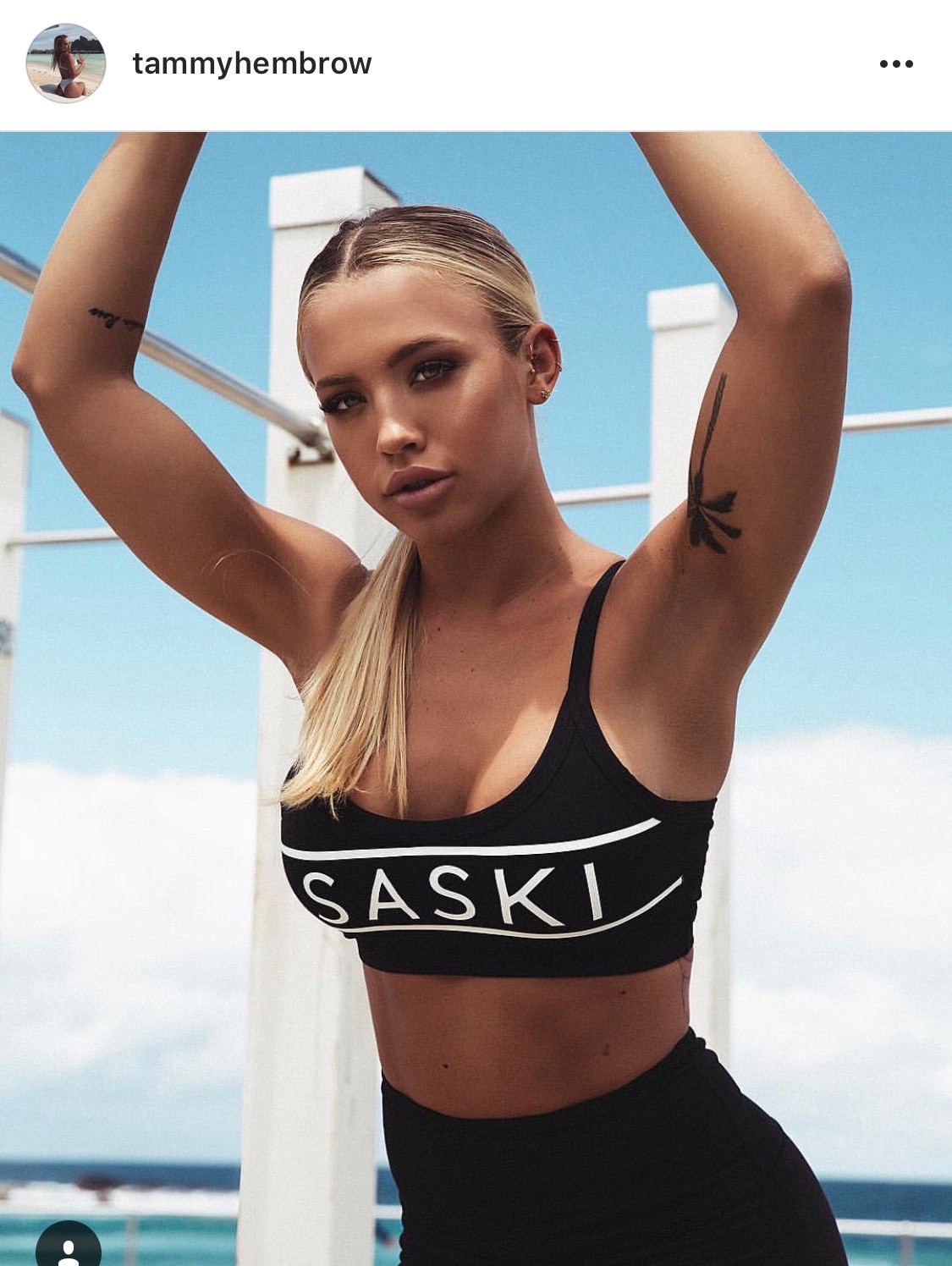 Where is Tammy Hembrow from
Tammy Hembrow is an Instagram star. She was born on the 22nd of April in 1994 in Australia. This makes her only 24 years old, but in her short life, she obviously achieved something, because she has over 8 million followers. 
One of the things that made her so famous was the birth of her first son Wolf. Rather, how she looked during the pregnancy and soon after giving birth. Soon enough the world caught up with her amazing body transformation and demanded to know how she managed to look so good in such a short time. And she obliged. 
She started by posting more pictures and videos with sneak peeks of her meal plan and short instructions on how the workout routine she maintained to use her pregnancy weight. 
When she got pregnant for the second time her fan base increased even more since she began to track her pregnancy online. Believe it or not, she even caught Khloe's Kardashian eye! Khloe said that she loved how Tammy handled her pregnancy and that she is her inspiration. 
Now that Tammy is all grown-up she's managed to gather all her healthy-lifestyle wisdom into a few ebook guides. There are the Tammy Hembrow meal plan and the Tammy Hembrow workout guide. Let's go over her meal plan first and see what we can learn from it.
Tammy Hembrow Meal Plan Review 
Tammy's first and most important strategy is a good diet. She keeps track of what she eats and trains 5 days a day, while the weekends are reserved for a more casual approach, where she allows herself to sleep in and even sneak in a bit of chocolate, or go out with her family and have a big lunch. 
Her meal plan comes in an online pdf copy and you can order it or download it from her official website or Amazon. She says that the pdf meal plan actually includes all her favorite foods with rational portions and suitable amounts of fats, carbs, and proteins.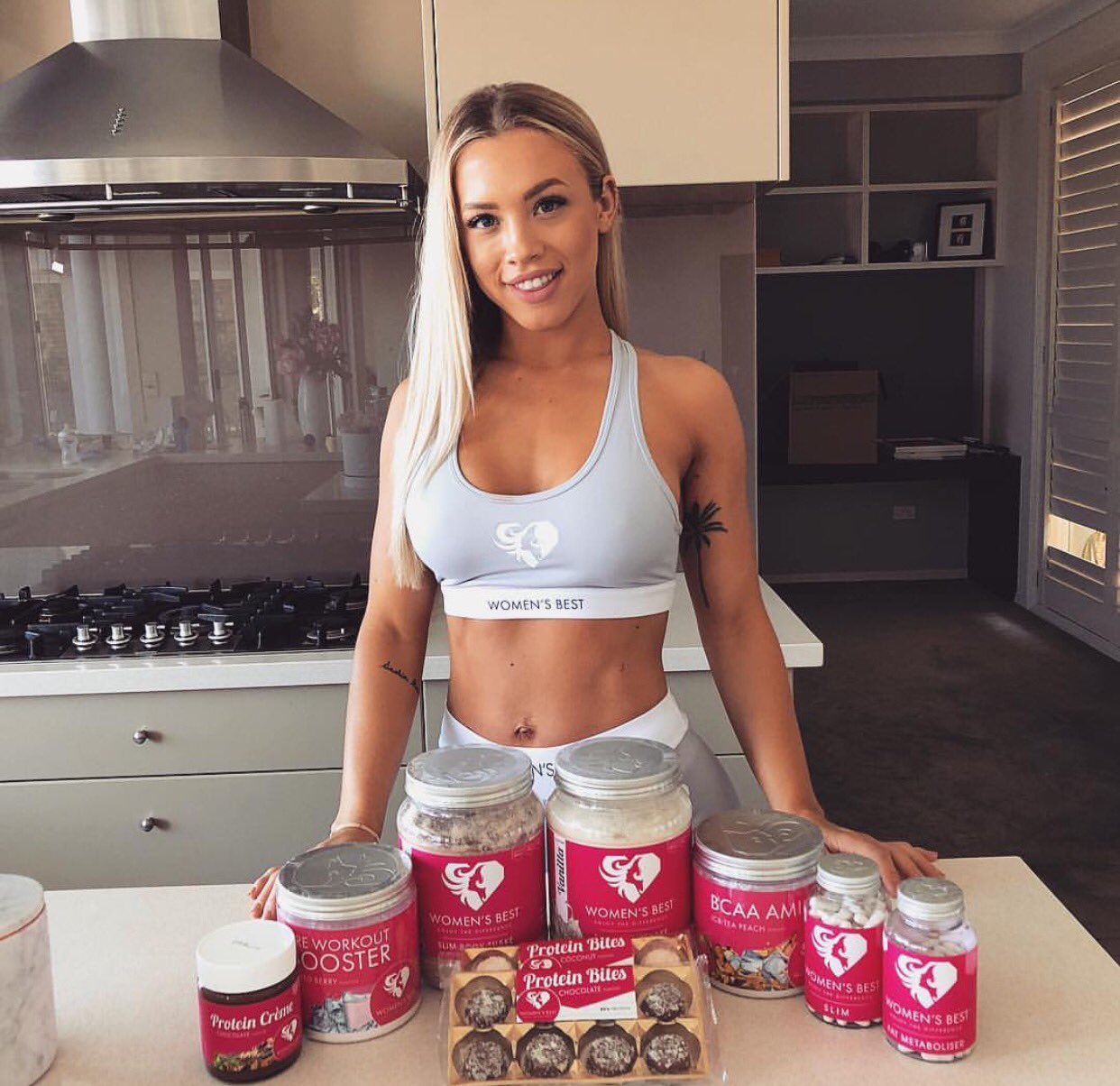 A Sneak-peek Tammy Hembrow Recipe: 
Garlic Lemon Chicken with Broccoli and Brown Rice
Ingredients:
3 boneless, skinless, lean, chicken breasts

3-4 cups of broccoli

3 cups of cooked brown rice

1 lemon

2 cloves of garlic

3 tbsp dried thyme

1 tbsp dried parsley

Salt and pepper to taste. 
How To Prepare It:
Combine the lemon juice with the garlic and seasonings and set them aside. 
Place the chicken breast on a baking sheet in a tray and pour the sauce over.
Bake them in a preheated oven at 200 C for about 20 minutes, or until the sauce becomes crispy. 
While that's cooking, steam the broccoli with some salt and pepper, or any seasoning of choice.
You can use this time to boil the rice or use pre-cooked rice –  as long as it's brown rice, it doesn't really matter. 
Once everything is ready, serve everything on a plate and enjoy your healthy, fat-free meal.
Nutrition (per person)
Calories: 228 kcal

Protein: 23.5 grams

Fat: 4 grams

Carbs: 27 grams. 
Let's break down the nutrition in this pdf recipe a bit further and see what it consists of. 
According to Tammy, the rule of thumb for when you want to build muscle is lean protein! Fish, chicken breasts and turkey are the way to go. If you workout and consume this kind of protein on a regular basis but still aren't getting the results you want, that means that you're probably not eating enough protein.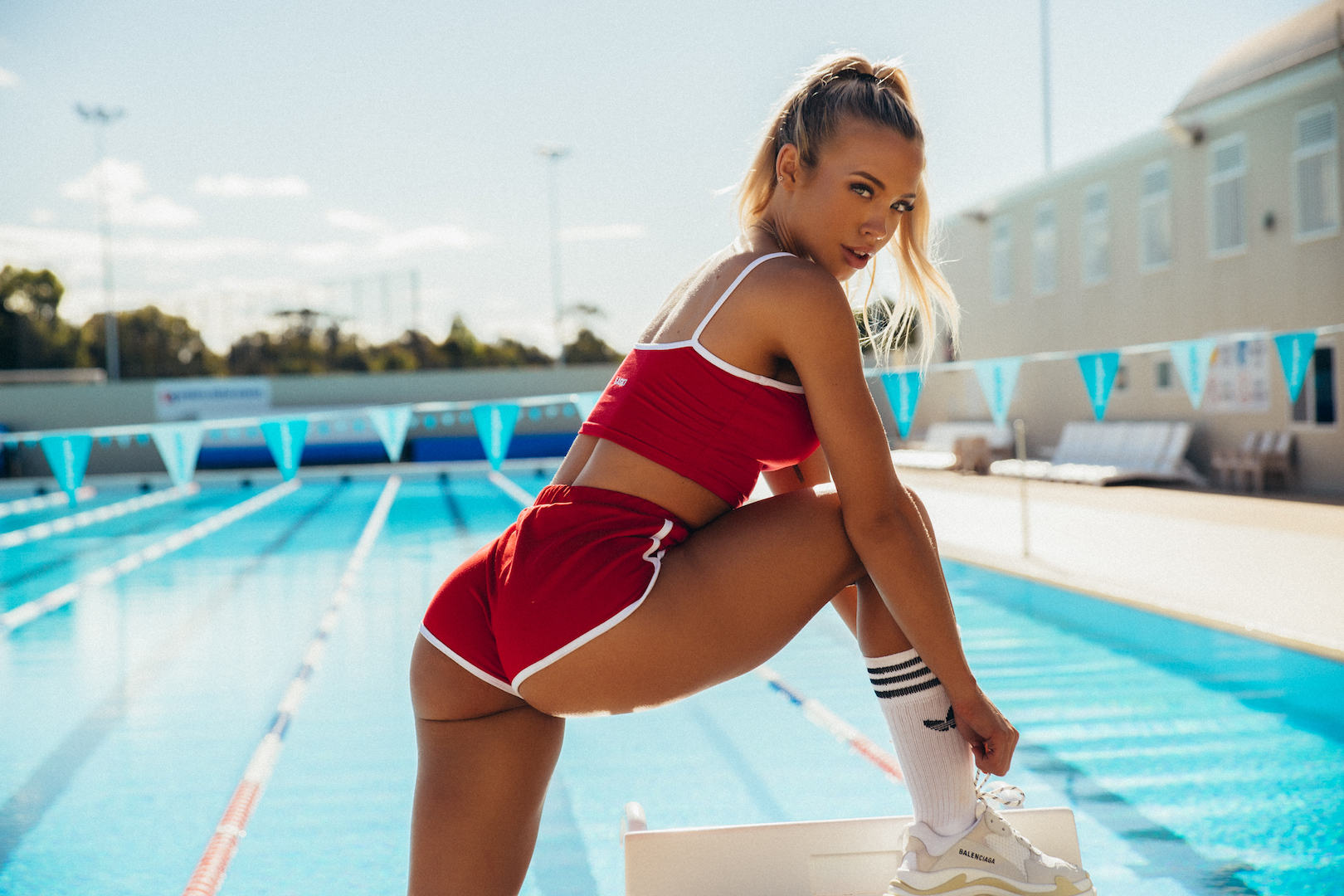 Complex carbs are not that far behind if you want to build that muscle mass. People tend to demonize carbs, especially those who prescribe to the keto diet, but, when done in moderation, complex carbs are essential to your health. 
Tammy says that, for her, not a day goes by without brown rice, oatmeal or sweet potatoes.
When it comes to fats, the Tammy Hembrow diet plan explains the difference stresses that you need to differentiate between trans fats and healthy fats.
While fast food and processed food have no business being on your table, avocados, nuts and seeds are more than welcome anytime you want them (in moderation). 
How Does Tammy Actually Eat? 
In her meal plan, you can find some interviews with Tammy Hembrow herself. Let's see what exactly she advises us to eat: 
'I needed to eat lots to build that area so I also ate lots of complex carbohydrates like brown rice, oatmeal, potatoes, and healthy fats.'
'I eat every two to three hours'
'For breakfast, I usually eat oats with Women's Best protein powder. I always have protein shakes after my workouts and love to eat fish, chicken, turkey, beans, and vegetables'

'I've been trying to cut back on meat lately which I have found difficult. I usually end my day with oats and protein again. Boring, I know!'
The two ingredients Tammy eats every day? Spinach and salmon.
Is there something Tammy hates with a passion? Yes. Tammy Hembrow really hates raspberries, it's as simple as that. 
Meanwhile, Tammy explains she steers clear of excess seasoning on her food, such as sauces with plenty of sugar.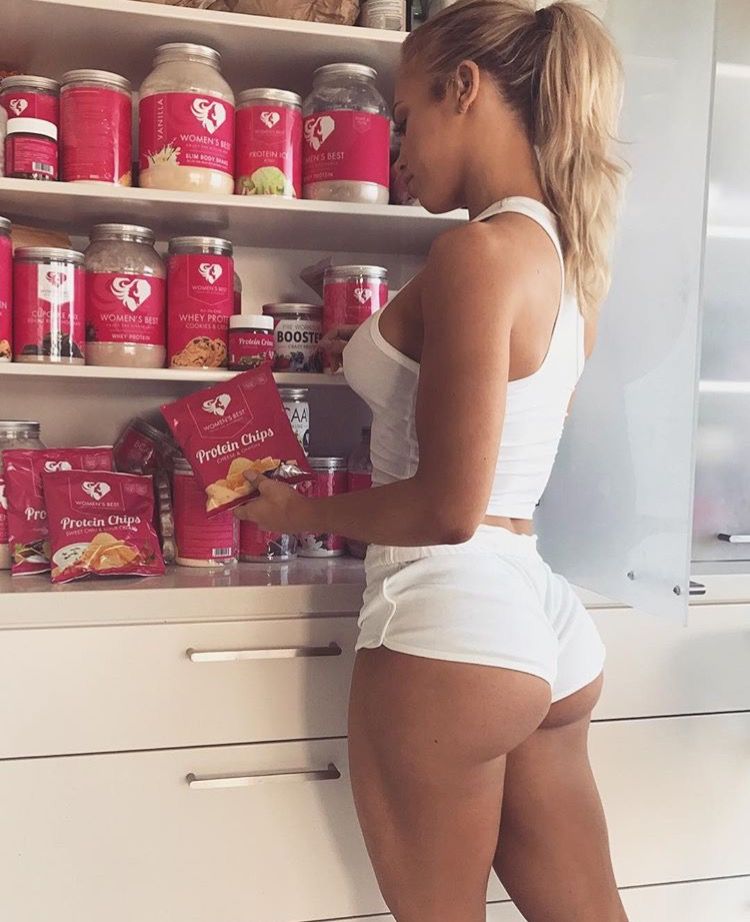 How To Get the Tammy Hembrow Meal Plan? 
In order to order her meal, you will have to first sign up to her official website. There isn't a free trial or a preview, so if you want to give it a try – you'll have to play it blind – but that's what we're here for! If you do decide to go for it, the Tammy Hembrow meal will cost you $14.99 US. 
What Do People Have To Say About the Tammy Hembrow Meal Plan? 
If you go online and start reading the reviews on Tammy's plan you might be taken aback. Why?
Well, to be honest, most of them are not so great.
The most common complaints are regarding the price of the ingredients. While the meal plan itself is a decent price, in order to make all of those recipes you might need to break your bank unless you maybe own a bank.  
Other than the price people don't really like that all they get is a pdf guide that's only a few pages long. Most of them say that they would like some videos, workout sheets and more detailed instructions for the recipes.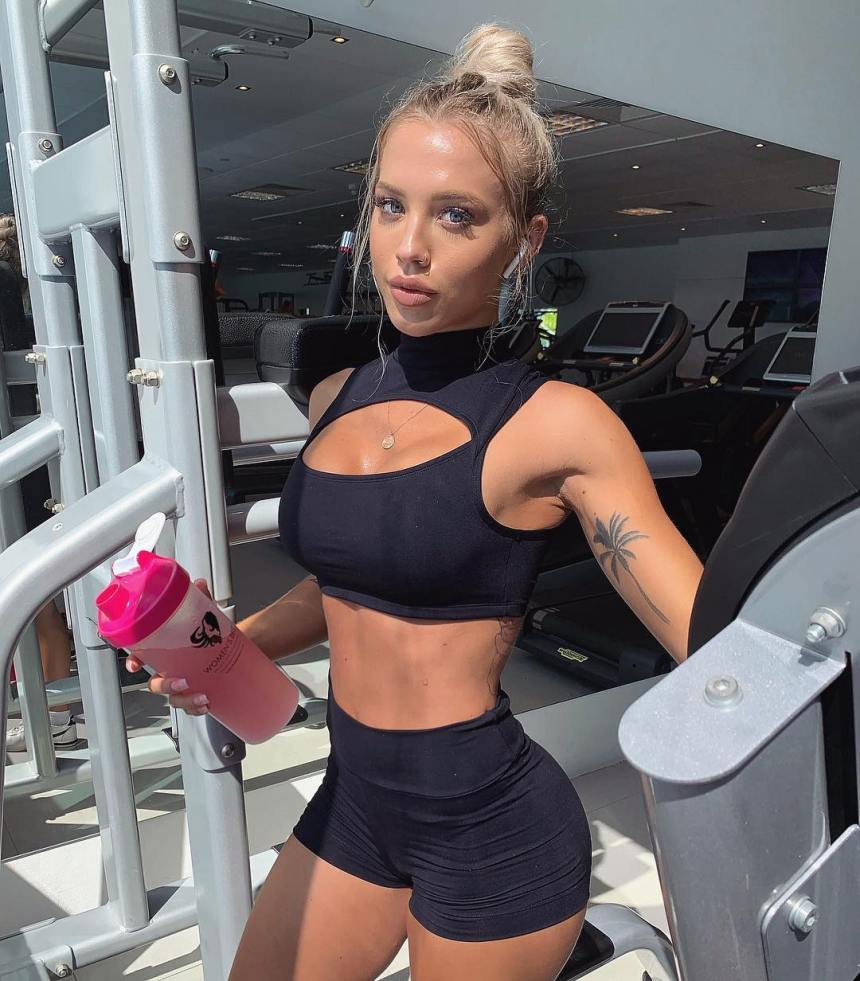 What Do We Have To Say About the Tammy Heambrow Meal Plan? 
Tammy Hembrow along caught the Instagram-famous train, like so many others out there, and she's having a great ride that doesn't seem to be stopping any time soon. 
But, do you really need to pay money in order to get a pdf meal plan that will give you a few basic recipes and nothing more?
 Maybe think twice about it. Nowadays, some simple online research on how to eat healthy can give you some great results. If you maybe throw a Youtube video or two into the mix, that can help you get better in the kitchen. You could maybe start walking more if you struggle with a few extra few pounds. What we're basically trying to say is that, if you want to lose weight, there are plenty of other, cheaper, better and more legit ways to get there. 
To be fair, Tammy Hembrow meal plan is not as expensive as some others similar ones, but, if you are young, or you struggle with money then this meal plan might not be the best investment anyway.