Any piece that delivers maximum style with minimum effort is a firm yes from us – and the maxi dress does just that. From casual, easy-to-wear maxi dresses that are perfect for slipping on over your bikini after a long day of splashing in the surf and lazing in the sun to sultry, slinky maxi dresses that can be dressed up for a glamorous night out, there are hundreds of styles and silhouettes out there ready to be worn.
Whether you're soaking up the last of summer at a sundowner with friends, exploring distant shores on vacation, enjoying a day at your local beach, or getting glam for a special occasion, we've sourced some of our favorite maxi dresses for every occasion.
Summer Sundowner
What better way to celebrate the last days of summer than gathering with good company, sipping on ice-cold champagne, and watching the golden sun sink over the horizon, leaving a hazy pink sky in its path? Whether you're sitting on a rooftop bar in the city or perched at a beachside restaurant, an outfit that's both comfortable, stylish, and wearable is the ideal pick for this occasion.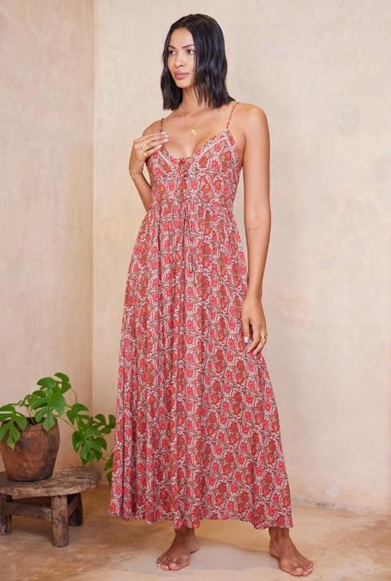 Opt for a maxi dress in a summer-inspired print, with a long breezy skirt and feminine neckline, such as a tie front with spaghetti straps. All-over prints give an effortlessly put-together finish and will seamlessly take you from early evening to late into the night.
Vacation
One of the things we love the most about maxi dresses is the ability to dress them up or down for a range of occasions and wears. This makes them ideal for packing in your suitcase as you jet off to spend a week relaxing at your dream destination, whether that's exploring the iconic white cobbled streets of Mykonos or the secluded shores of Thailand.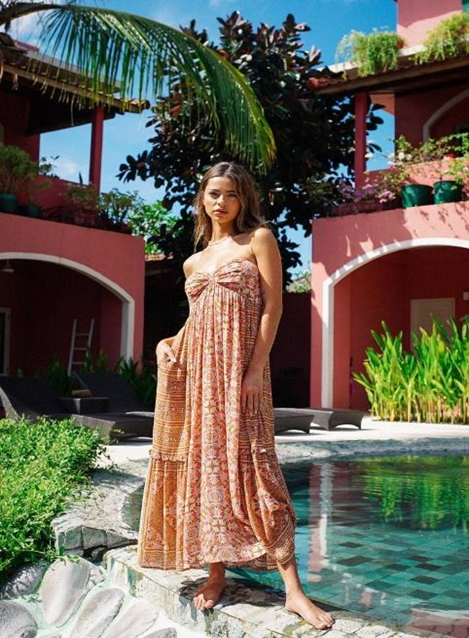 A strapless maxi dress can be worn with your favorite sandals and an oversized beach tote for an afternoon stroll or accessorized with gold jewelry and heels for a gorgeous dinner while enjoying the local cuisine.
Beach day
A relaxed fit maxi dress can be easily slipped on over your bikini for strolling down to the beach in the morning or heading off the sand to grab a laid-back lunch at a local café. A light cotton fabric will keep you cool on even the hottest days in the height of summer, and a loose-fitting silhouette will make it easy to slip on and off. Choose bold, vibrant colors that coordinate with your favorite swimwear, and experiment with low backs, halter neck ties, and side splits to elevate your look.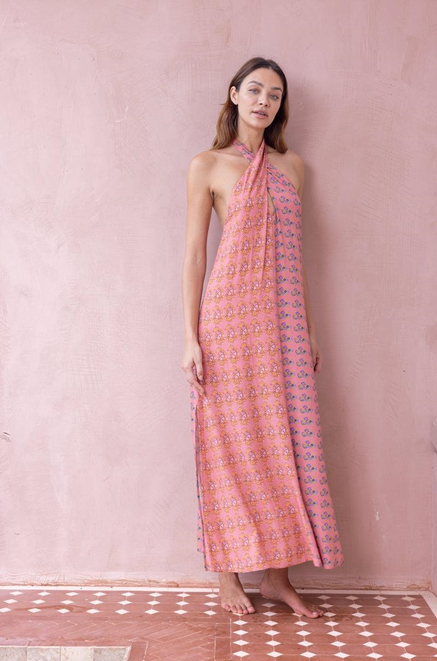 Timeless, versatile, and always flattering, the maxi dress is one of our go-to looks when we want a stylish outfit without the hassle of forward planning or trying on an endless number of outfits to no avail. From gorgeous maxi dresses that give a put-together finish, stunning styles that can be dressed up or down, and flowing dresses that prioritize comfort for all-day wear, the perfect maxi dress is waiting to be added to your collection.