Oooh I'm lovin' it… yes, we know you love it, we also love it, and honestly who can blame anyone? It's delicious!
Are those the golden arches shining in the distance? Is that a feeling of wholeness in your tummy? Is that a new toy on the HappyMeal rack? Yes, it is! It's the great McDonald's!
It's the childhood happiness with those greasy burgers and the golden, crispy fries and the frothy milkshakes, and, and…
But, you are an adult now! You are a responsible adult and you're leading a healthy lifestyle! You keep track of what you eat, you count your calories and, moreover, you are on the Keto diet. You are in ketosis and this means even thinking about the happy clown is out of the question!
BUT, is it though? Mcdonald's had spread ALL over the world, you can't turn your head without bumping into an old building fixing to become another drive-through. The temptation is everywhere and we understand how hard it can get, so even though everyone will tell you that it's the best option to cook your meals at home let's go over the Mcdonalds menu together and see if we can find something Keto-friendly and within your daily caloric intake.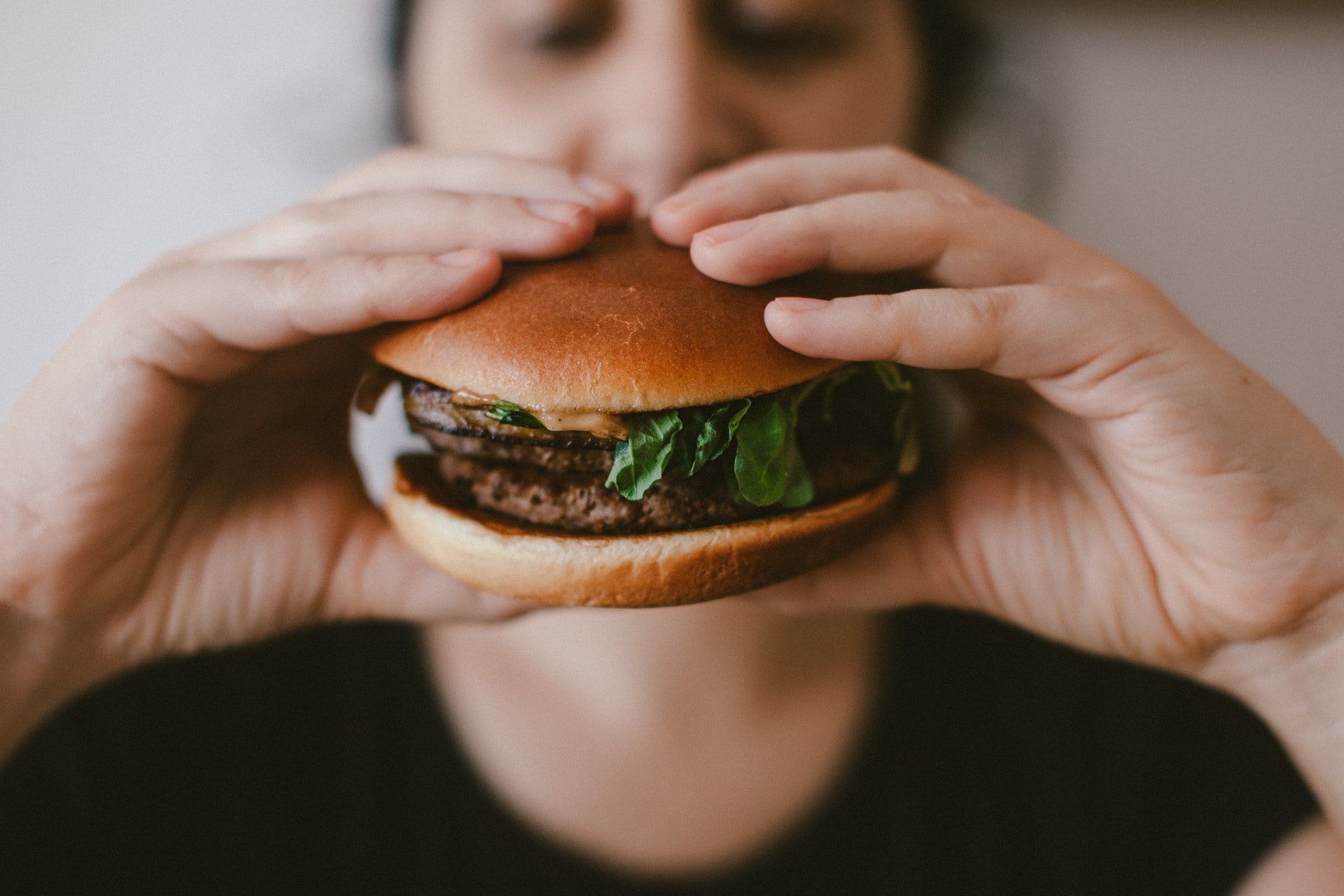 What Can You Eat When On The Keto Diet?
First, let's go over what you are allowed to eat when you are on Keto so it can make the choosing process easier: 
Meat:

Any kind of meat cooked in any way you like except deep-fried. 

Oil:

Oil is a must in the Keto diet so do not be afraid of that olive oil delicious avocado.

Fish:

Fresh fish, frozen fish, even canned fish, never enough fish.

Dairy:

Butter, cheese, ghee, yogurt… As long as you are not lactose intolerant the budget is the limit!

Nuts:

All nuts are allowed basically, but eat them with caution, they can be a bit heavy if you eat too much of them at once, and they're very calorie-dense. 

Vegetables:

Vegetables that grow in the ground, mostly green vegetables with a low percentage of carbohydrates. 
What To Avoid
Sugar:

Avoid all types of sugar, especially processed sugar. 

Fruit:

Fruit is high in both sugar and carbohydrates, so it's not the best choice when doing Keto. 

Wheat:

Wheat is found in many products mostly in white bread, pasta, rice, and beer. 

Fast Food:

Fast food is not always the best for you, but if done right there are Keto-friendly fast food options for you and anyone who craves them. 

Alcohol:

Some dry wine here and there is fine but avoid beer and hard liquor. 
А Day At Mcdonalds 
Let's imagine that is the end of the fast-food world and you have one last day to spend in Mcdonald's and have all of your meals of the day here. Let's see what is on the menu and how to customize your order to your needs.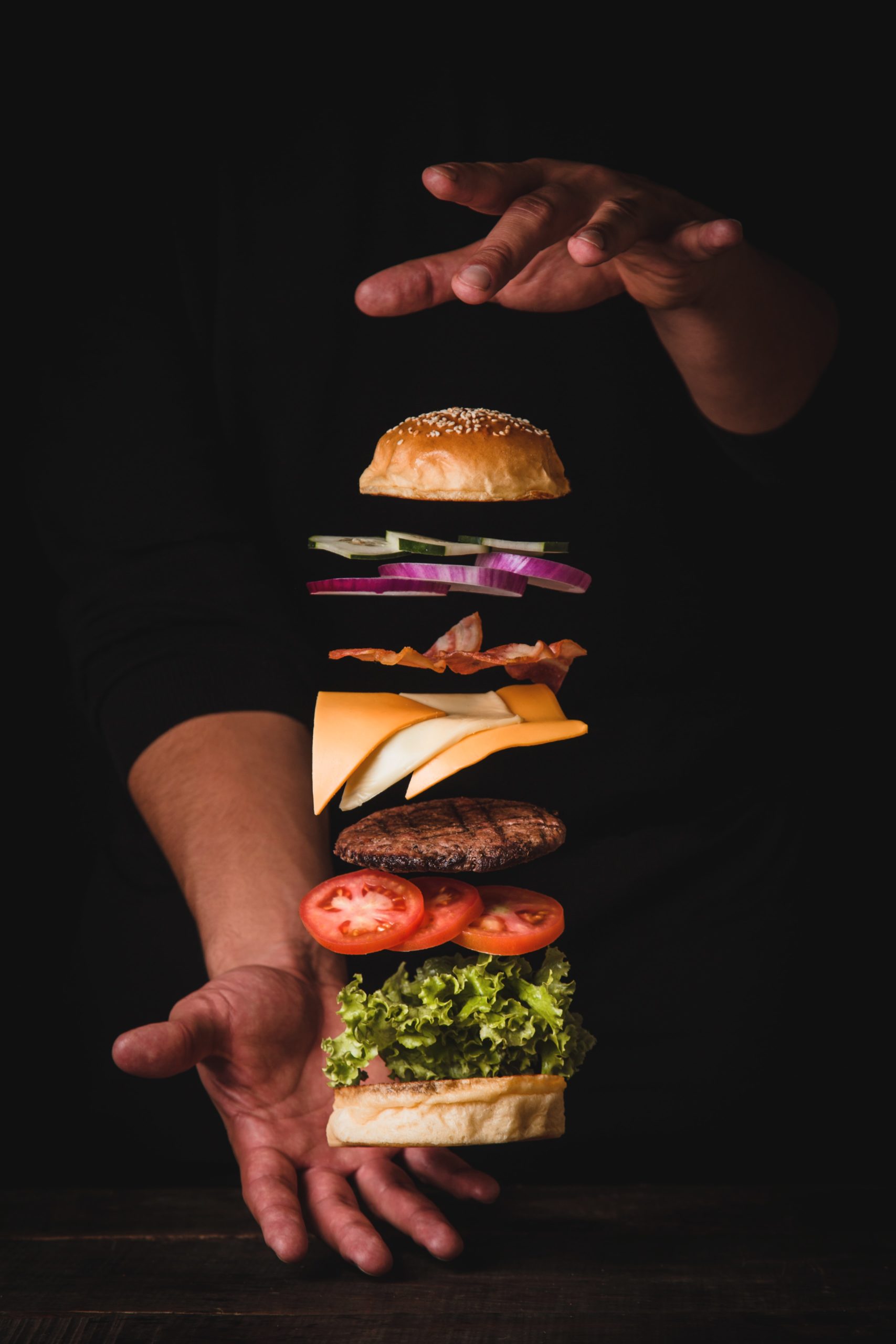 Keto-Friendly Mcdonald's Breakfast
Eggwhite Delight McMuffin
It comes with an English Muffin, egg whites, American cheese, and butter. Skip the English Muffin and you get a delicious Keto approved breakfast.
Nutrition (without the English Muffin):
100 calories

7 grams of Fat

2 grams of Carbs

8 grams of Protein
Steak, Egg And Cheese Biscuit 
It comes with a biscuit, breakfast steak patty, folded egg, American cheese, grilled onions, and butter. Skip the biscuit and skip the grilled onions.
Nutrition (without the biscuit):
270 calories

14 grams of Fat

3 grams of Carbs

20 grams of Protein
Big Breakfast
Comes with:  Scrambled eggs, biscuit, hash brown, sausage patty, and butter. To make it Keto friendly avoid the biscuit and the hash browns. 
Nutrition (without the biscuit and the hash brown):
340 calories

29 grams of Fat

2 grams of Carbs

19 grams of Protein
Here we've given you an example of three different Mcdonald's breakfasts. As you have noticed there is a pattern there. As long as you keep away from the biscuits, English muffins, hash browns, hotcakes, and sauces you have a variety of Mcdonald's breakfast choices. Use your imagination, mix and match the items that you can have. If you feel your breakfast is low on calories and not enough for you just make your order a double order. The fast-food places have become much more understanding towards customers who want to customize their orders so do not be afraid to ask for help and tips.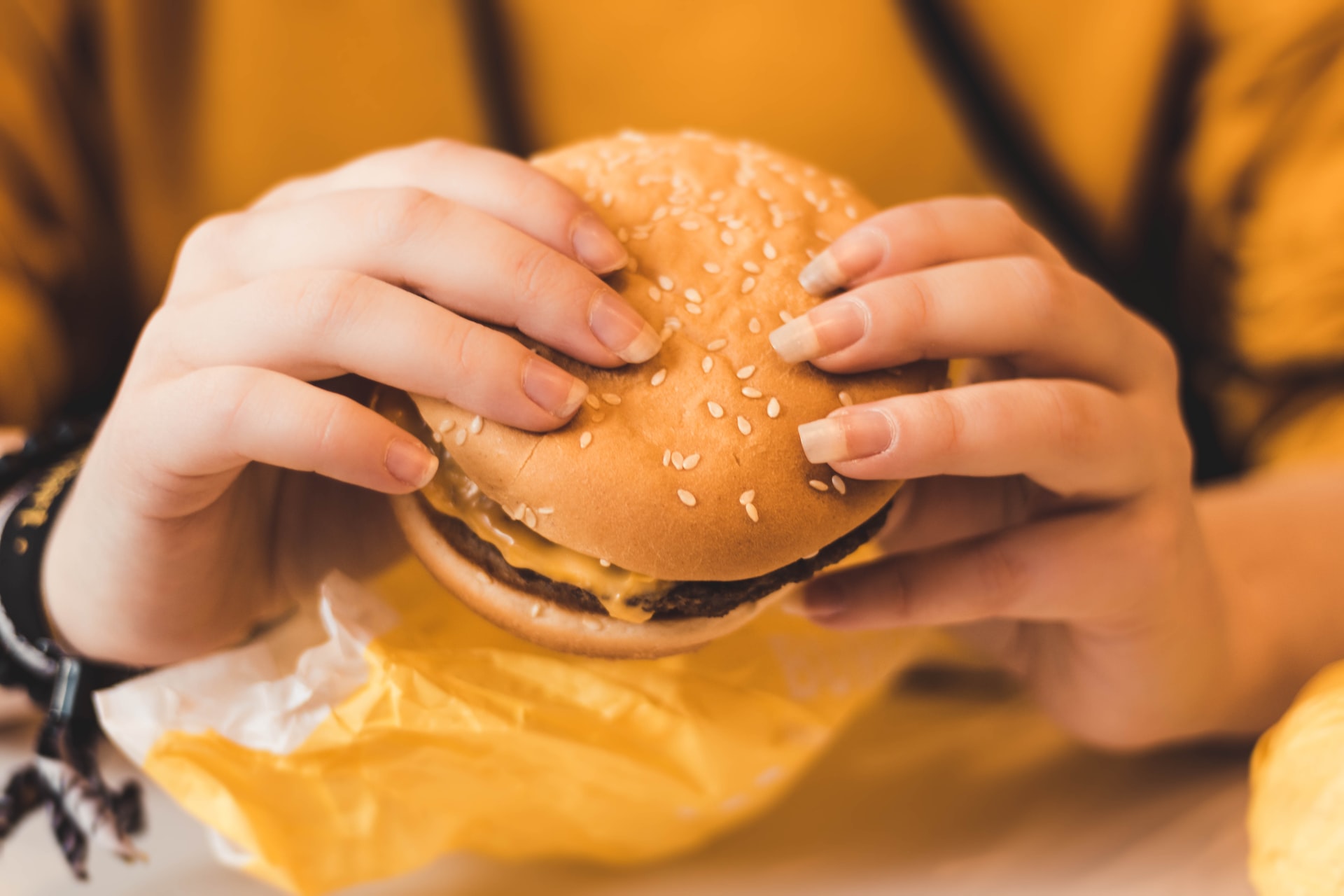 Keto-Friendly Mcdonald's Burgers And Sandwiches 
The Big Mac
The king of Mcdonald's comes with a Big Mac bun, 100% beef patty, shredded lettuce, big mac sauce, American cheese, pickles, and onions. When you cancel the Big Mac bun and the big mac sauce you will get a Keto-friendly Big Mac!
Nutrition (without the bun and the sauce):
240 calories

16 grams of Fat

5 grams of Carbs

18 grams of Protein 
Quarter Pounder With Cheese 
The tinier version of the Big Mac comes with a Sesame seed bun, quarter-pound beef patty, American cheese, ketchup, pickle slices, and onions. 
Nutrition (without the sesame seed bun and ketchup):
340 calories

25 grams of Fat

4 grams of Carbs

25 grams of Protein
Artisan Grilled Chicken Sandwich 
The chicken sandwich comes with Grilled chicken filet, artisan roll, Roma tomato, premium lettuce, herb vinaigrette sauce, and grill seasoning. Lose the artisan roll and the vinaigrette sauce and you are left with the leanest choice in the restaurant.
Nutrition (without the roll and the vinaigrette):
140 calories

2 grams of Fat

2 grams of Carbs

29 grams of Protein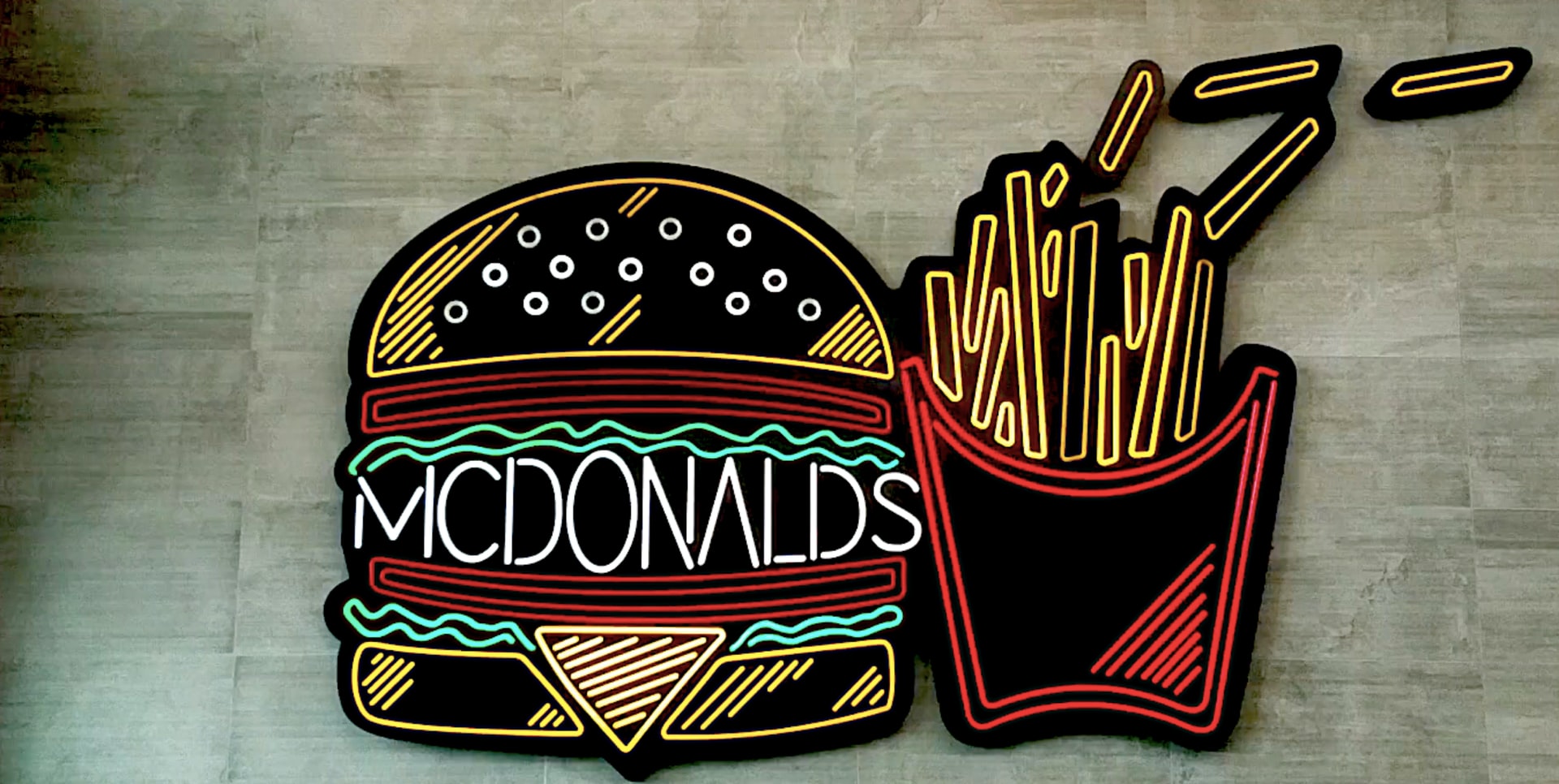 Mcdonalds Keto Salad
Salads by themselves sound harmless enough, but Mcdonald's restaurants have a tendency to overdo their salads and often add ingredients to bulk them up. The result? A bunch of unnecessary calories crammed in an otherwise simple dish.
Bacon Ranch Grilled Chicken Salad
Ingredients: grilled chicken fillet, salad blend, bacon, Roma tomato,  shredded cheese, and seasoning.  Here you are safe with your order just as it is.
Nutrition:
320 calories

14 grams of Fat

8 grams of Carbs

42 grams of Protein
Side Salad
Just a simple salad with a variety of vegetables.
Nutrition: 
15 calories

0 grams of Fats

3 grams of Carbs

0 grams of Protein
Keto-Friendly McCafe And Drinks
When it comes to Keto you can have Milk but not too much. Ask if they can switch the regular full-fat milk with any kind of nut milk and you and your coffee are good to go.
Safe choices: 
Americano coffee

Coffee

Iced Americano

Green Tea 

Coca Cola Zero

Regular Water

Lemon Water 

Low-fat Milk Jug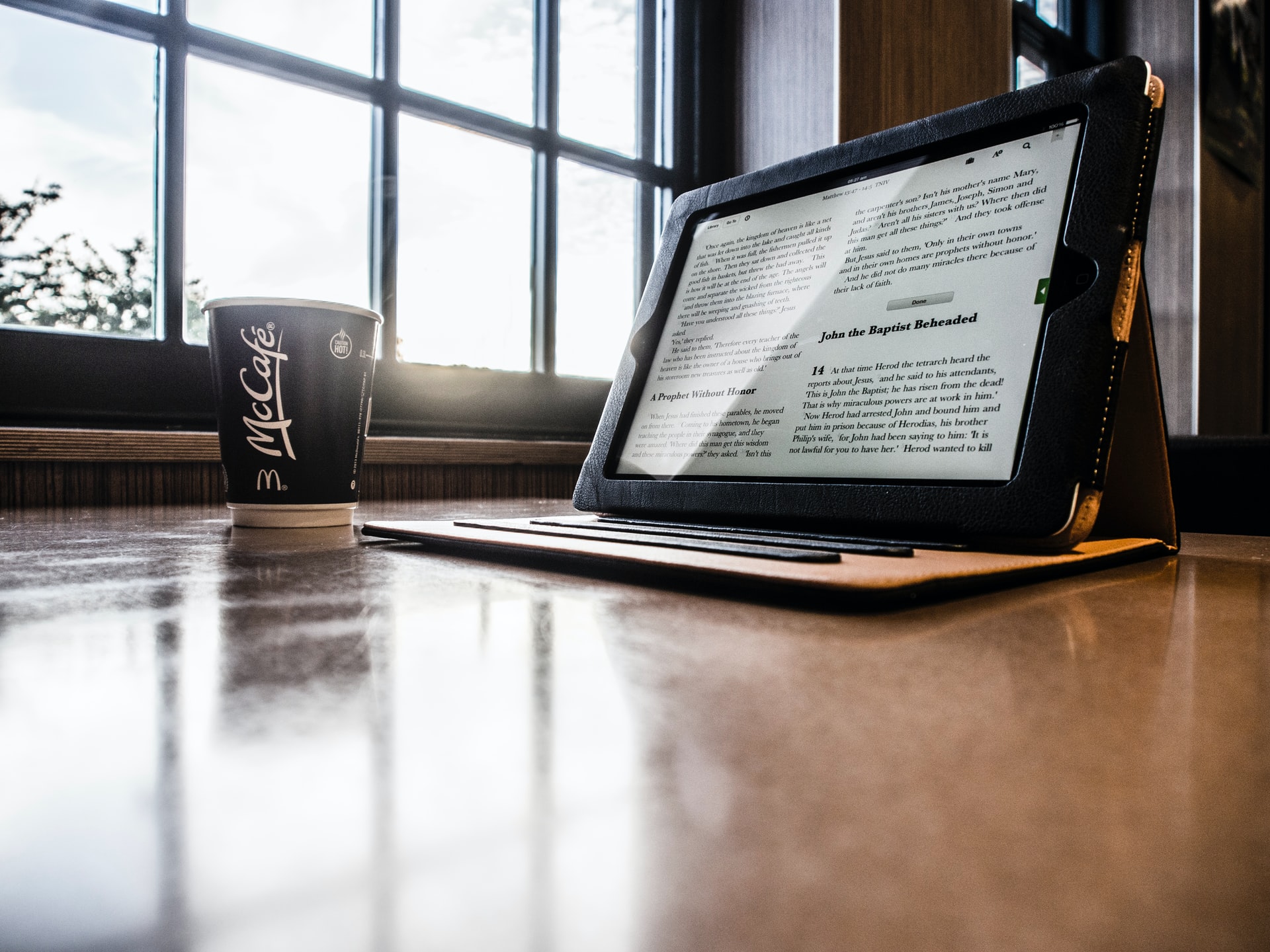 Keto-friendly Snacks And Sides
Unfortunately, we do not have a lot to work with here. Тhe sides in Mcdonalds are fries, fries with bacon, hush brows or onion rings. Just double or triple the side salad оrder. When your plate is full, your soul is too. 
Condiments And Dipping Sauces 
Most of them are filled with sugars, honey, mayo or carbs (or all). Just to be safe avoid them as much as possible, including the king condiment – ketchup. Stick with mustard. Mustard is always safe and delicious.
So, This Means I Can Go To Mcdonalds?
Well, yes, yes you can. You can eat at Mcdonald's too. But, you must be careful. You've noticed that you will need to make certain changes to your regular order. You can't order french fries or desserts or milkshakes or flavored coffee or hotcakes, but you can order almost every burger and sandwich if you just skip the bun. 
Restaurants have become very welcoming to low carb customers, they've even started introducing bun substitutions like lettuce wraps to their regular menus. If your local Mcdonalds is still behind on this practice just ordering the meat is still an option.
So, when the day comes when you just have to have some fast food, don't be so harsh on yourself – feel free to indulge and order that bacon Big Mac and enjoy it all by yourself. No bun though.
Good luck!